Laird Tflex360 Tflex 300
Thermal Gap Filler
Laird Tflex 300, in achieving its stellar compliancy, does not sacrifice thermal performance. With a

thermal conductivity of 1.2 W/mK, low thermal resistances can be achieved at low pressures.
Laird Tflex 300H is offered with a hard, metallized liner option for easy handling and improved
rework. The metallized liner's lower coefficient of friction also allows for easy assembly of parts
that must slide together, such as a card into a chassis.
Laird Tflex 300TG is offered with a cut-through resistant Tgard™ silicone liner. The TG liner offers a
guaranteed dielectric barrier, and easier part handling for mass production.
FEATURES AND BENEFITS
• Extreme compliancy allows material to "totally blanket" components
• Thermal conductivity of 1.2 W/mK
• Low compression set enables the pad to be reused many times
• Environmentally friendly solution that meets regulatory requirements including RoHS and
REACH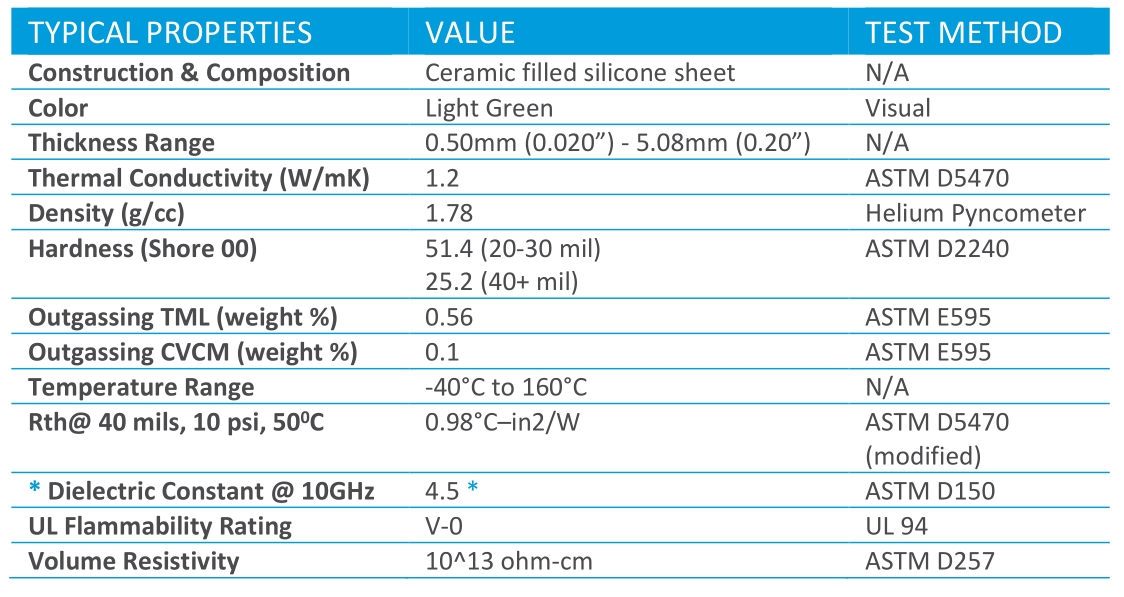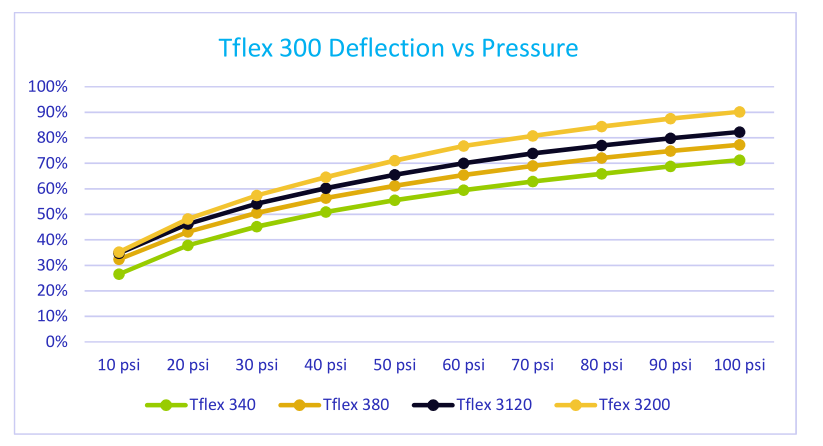 AVAILABILITY
STANDARD THICKNESSES
• 0.5mm (0.020") to 5.0mm (0.200") thick material available in 0.25mm (0.010") increments
• Available in standard sheet sizes of 18" x 18" and 9" x 9" or custom die cut parts
OPTIONS
• DC1 proprietary tack eliminated coating
•
Tgard"TG" dielectric barrier available to aid in handling and PET dielectric "H" liner available for applications for easy slide assembly
PART NUMBER SYSTEM
Tflex indicates Laird elastomeric thermal gap filler product line. 3xxx indicates Tflex 300 product line with thickness in mils (0.001")
EXAMPLES:
• Laird Tflex 340 = 0.040 inch thick Tflex™ 300 material
• laird Tflex 380DC1 = 0.080 inch thick Tflex™ 300 material with DC1 coating
• Laird Tflex 3120TG = 0.120 inch thick Tflex™ 300 material with Tgard™ liner
• Laird 3200H = 0.200 inch thick Tflex™ 300 material with hard PET liner