DENKA THERMALLY CONDUCTIVE SPACER is a "pad type" material. It has superior softness and is suitable for filling various gap sizes.
It is recommended for portable base stations, digital gadgets, and other applications.
DENKA FSL SEIRES INCLUDE: FSL-BS FSL-HR FSL-HS FSL-D FSL-J FSL-F3 FSL-B FSL-BH FSL-H FSL-HM FSL-K4
Thermal conductivity: 1 ~ 8W. Material hardness: 8 ~ 60. Material thickness: 0.1mm ~ 5mm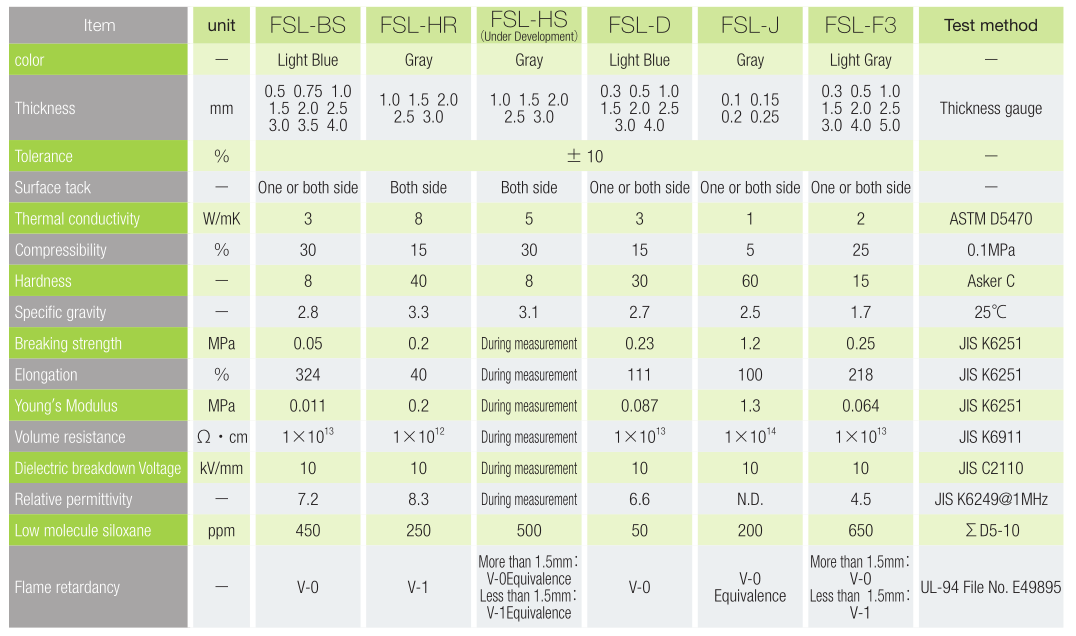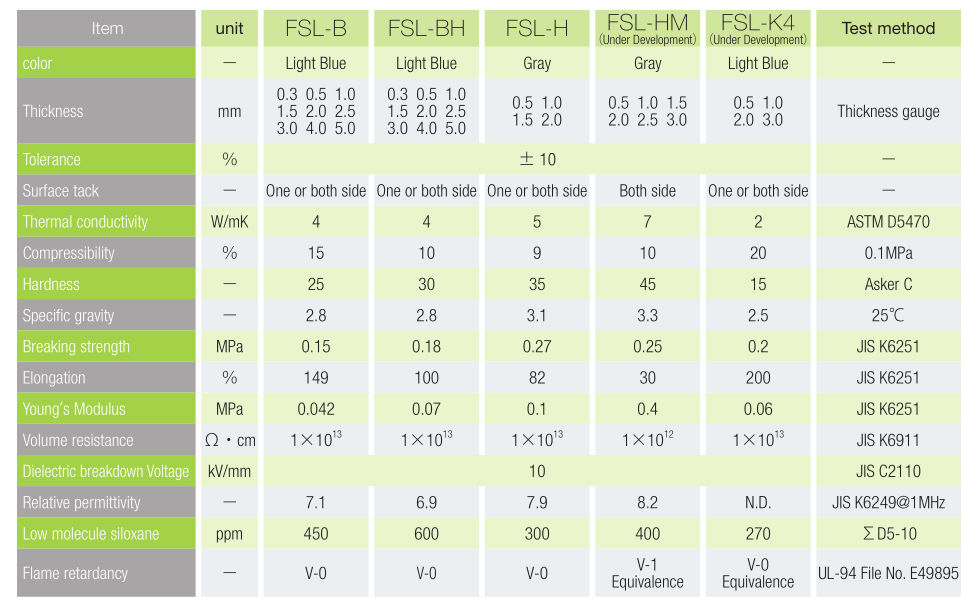 DENKA FSL-BS is the softest grade in our thermally conductive spacer lineup, with compressibility of 30%. It is recommended in applications
which require both high thermal conductivity and compressibility, such as in portable base stations.